WeddingInspiration.co.uk
Promote your business to get more enquiries on probably the UK's most weddingy online wedding directory1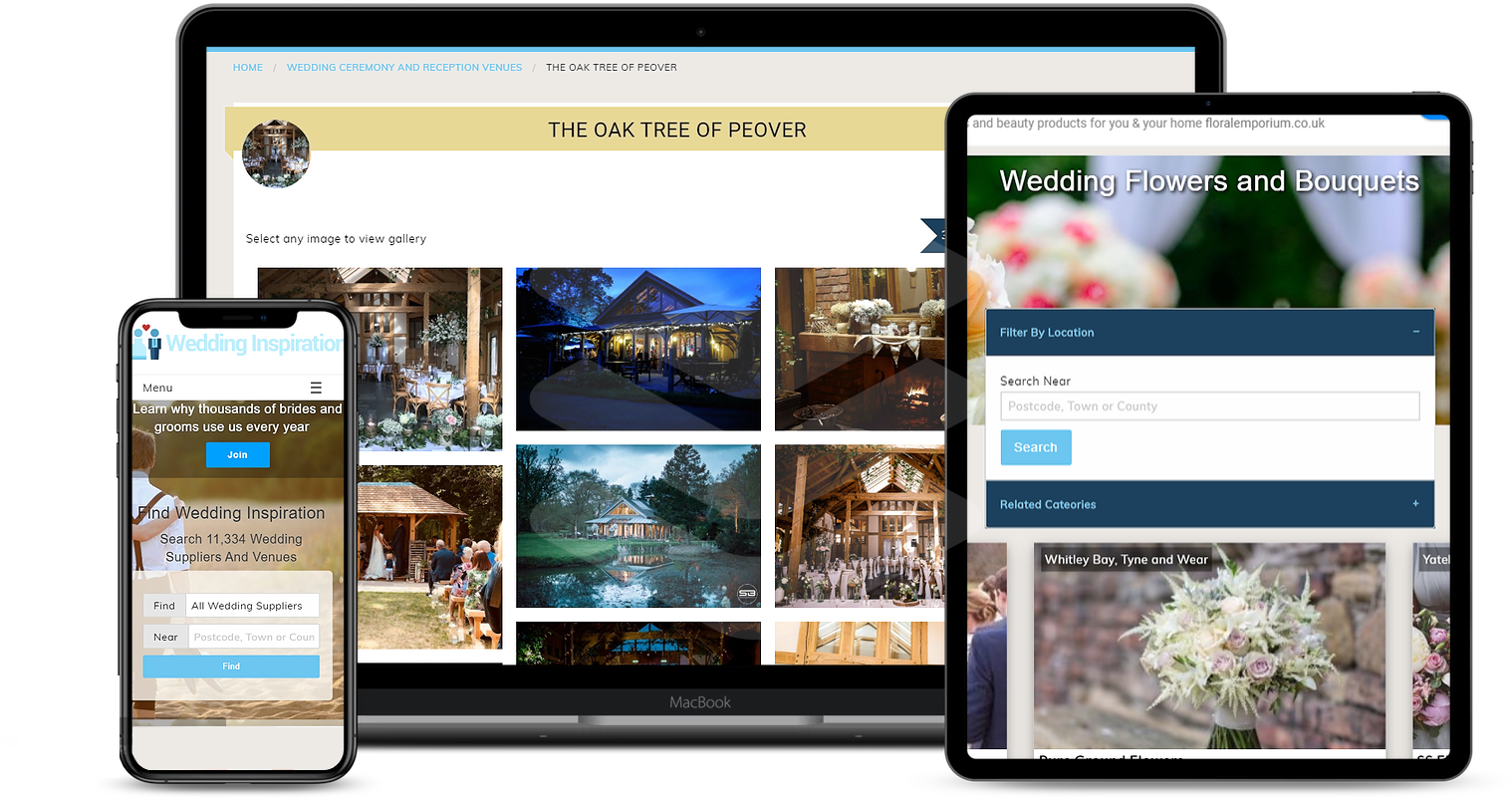 Online directories are one of the first places people look to find a trusted local supplier quickly and easily
We have been working hard to make Wedding Inspiration the premier website in the UK. 
Both the magazine and our website are full with ideas, and inspiration making it the most valued resource for the UK's brides to be.
And with our unbeatable prices, you cannot afford NOT to advertise!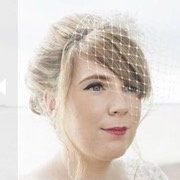 The benefits of a paid advert on WeddingInspiration.co.uk
Featured and Sponsored Listings offer the following benefits over a basic listing:​
Enhanced appearance
Time on site badge, showing you are an established business
Ability to add your social media links

Ability to add a YouTube video to your listing page, this will also be featured in the 

Wedding Inspiration TV 

section of the site

​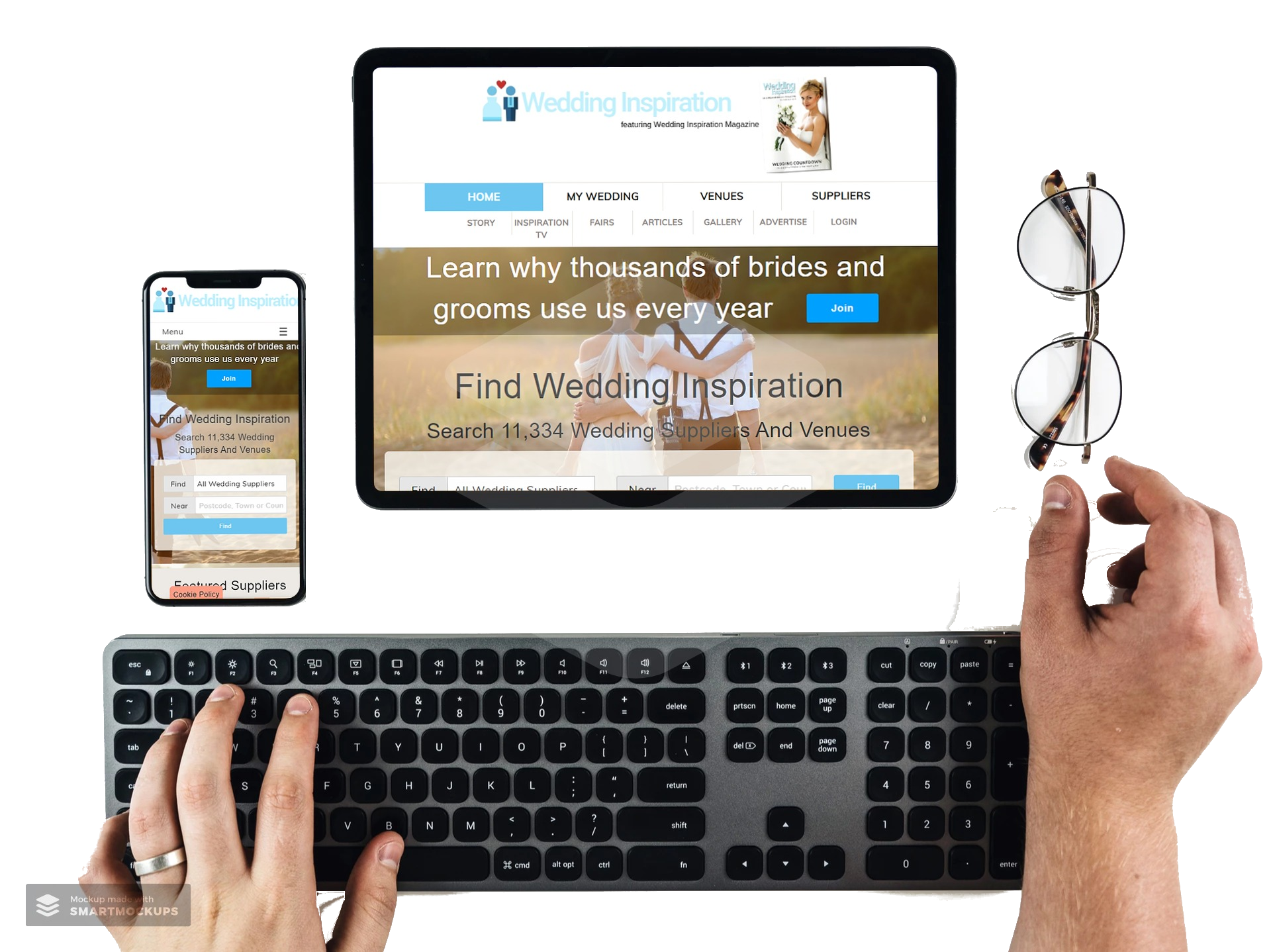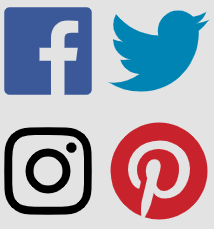 Wedding Inspiration has social media profiles on Facebook, Twitter, Instagram and Pinterest.
As part of the featured and sponsored packages, your business will be promoted across those channels.
When a bride-to-be searches for suppliers, featured and premium listings appear first. The basic listings are hidden until they click the show more button.
This means on average a featured or sponsored listing  will get 4 times more views than a basic listing.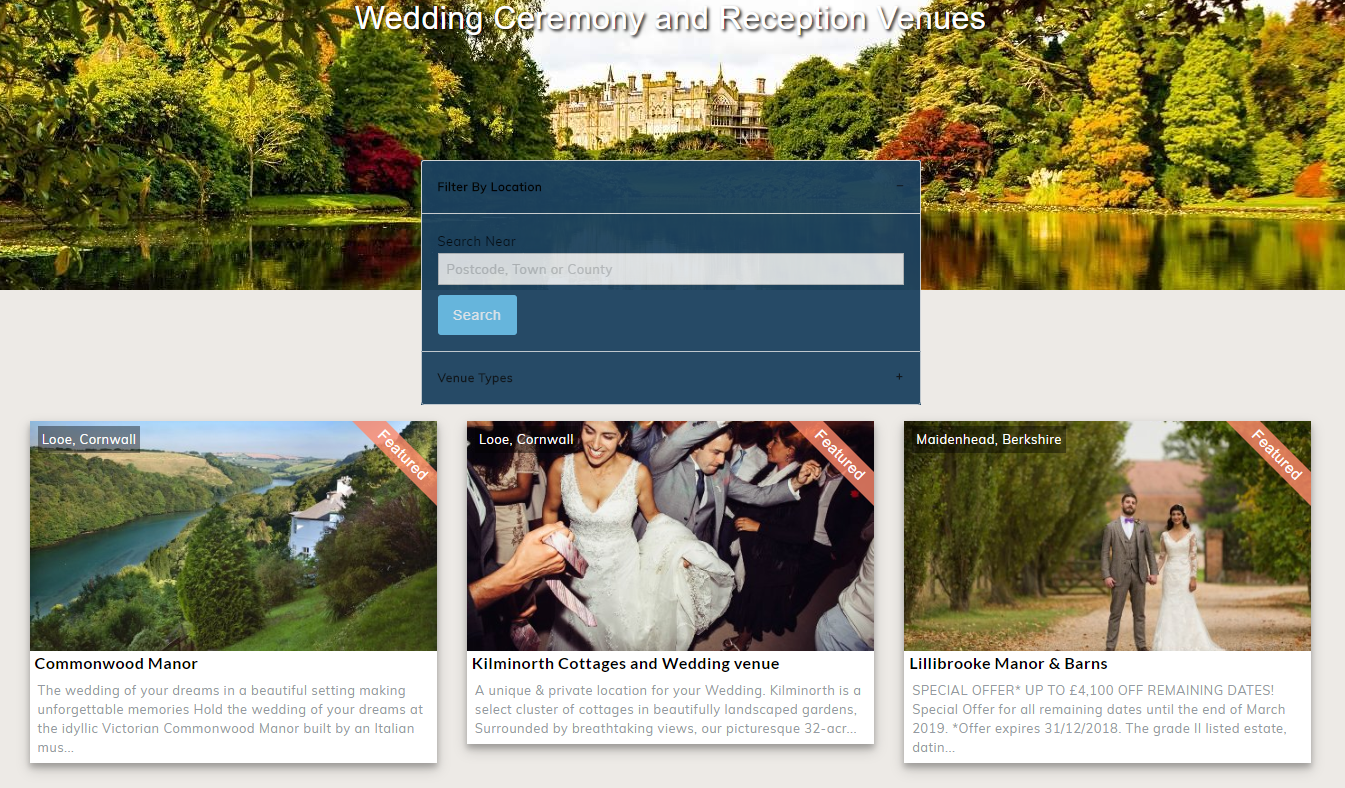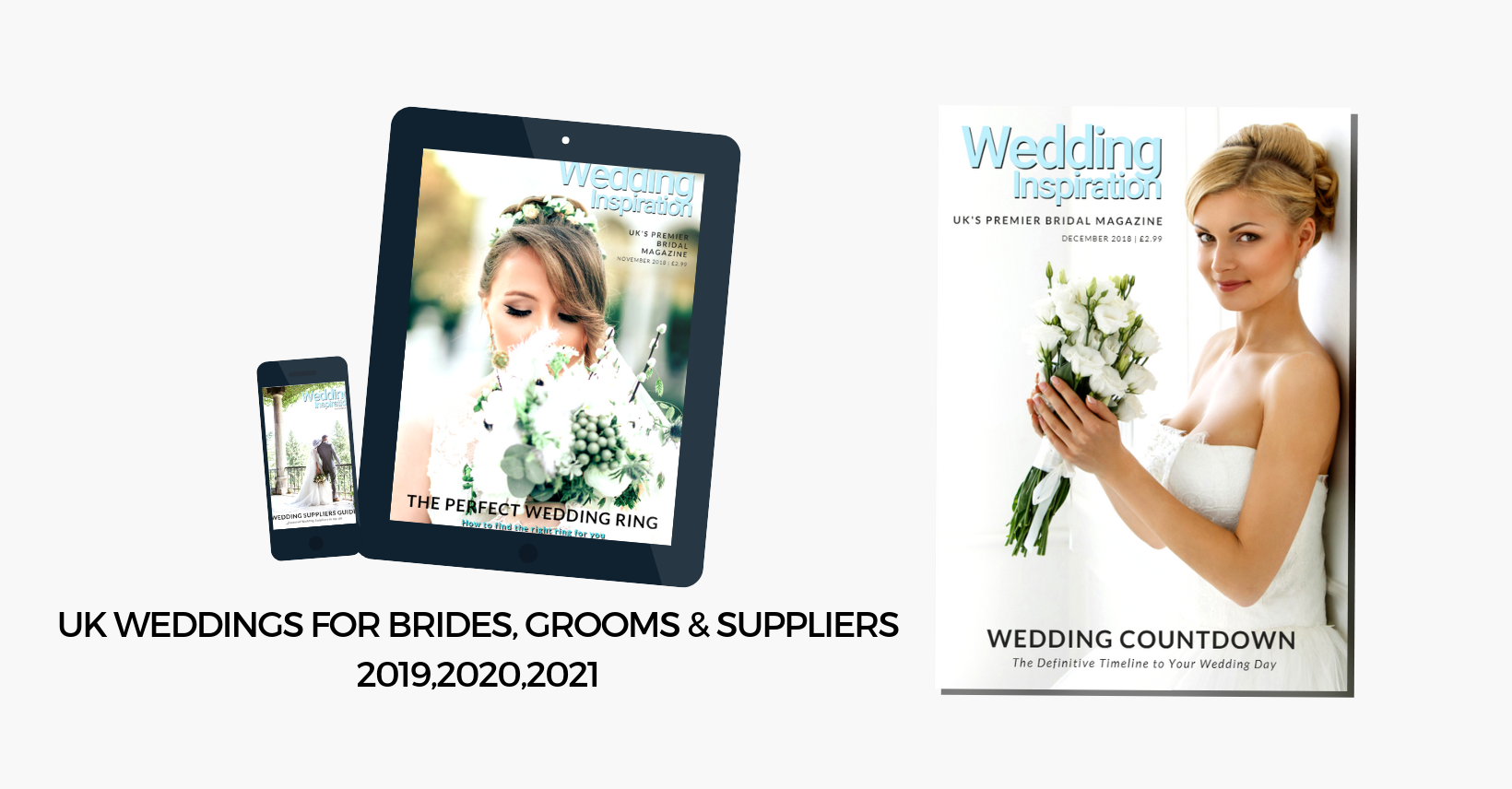 Wedding Inspiration has a dedicated Facebook group for brides, grooms and suppliers with over 1,500 members.
We publish a suppliers directory for that group ever month. This is pinned at the top of the group and contains featured and premium supplier listings.
What Additional Benefits Do You Get in The Featured Packages?
Wedding Inspiration is the go-to magazine for fun, and imaginative wedding ideas, engaging brides to design their day, their way.
We keep up to date with the latest fashions, new trends and offer our thoughts on the latest wedding ideas, planning and inspiration.
The brand is fresh, clever and contemporary, with a large dose of added style!
As part of your Featured Package, your business will be included in the directory in the magazine.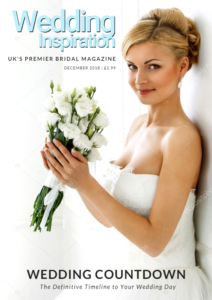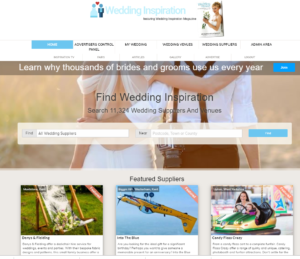 Featured listings appear on out front page, significantlly increasing the number of views they get.
Wedding Inspiration sends regular newsletters and supplier details emails to brides and grooms.
As part of the featured & premium packages your business will be sent to prospective brides and grooms.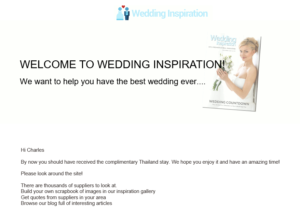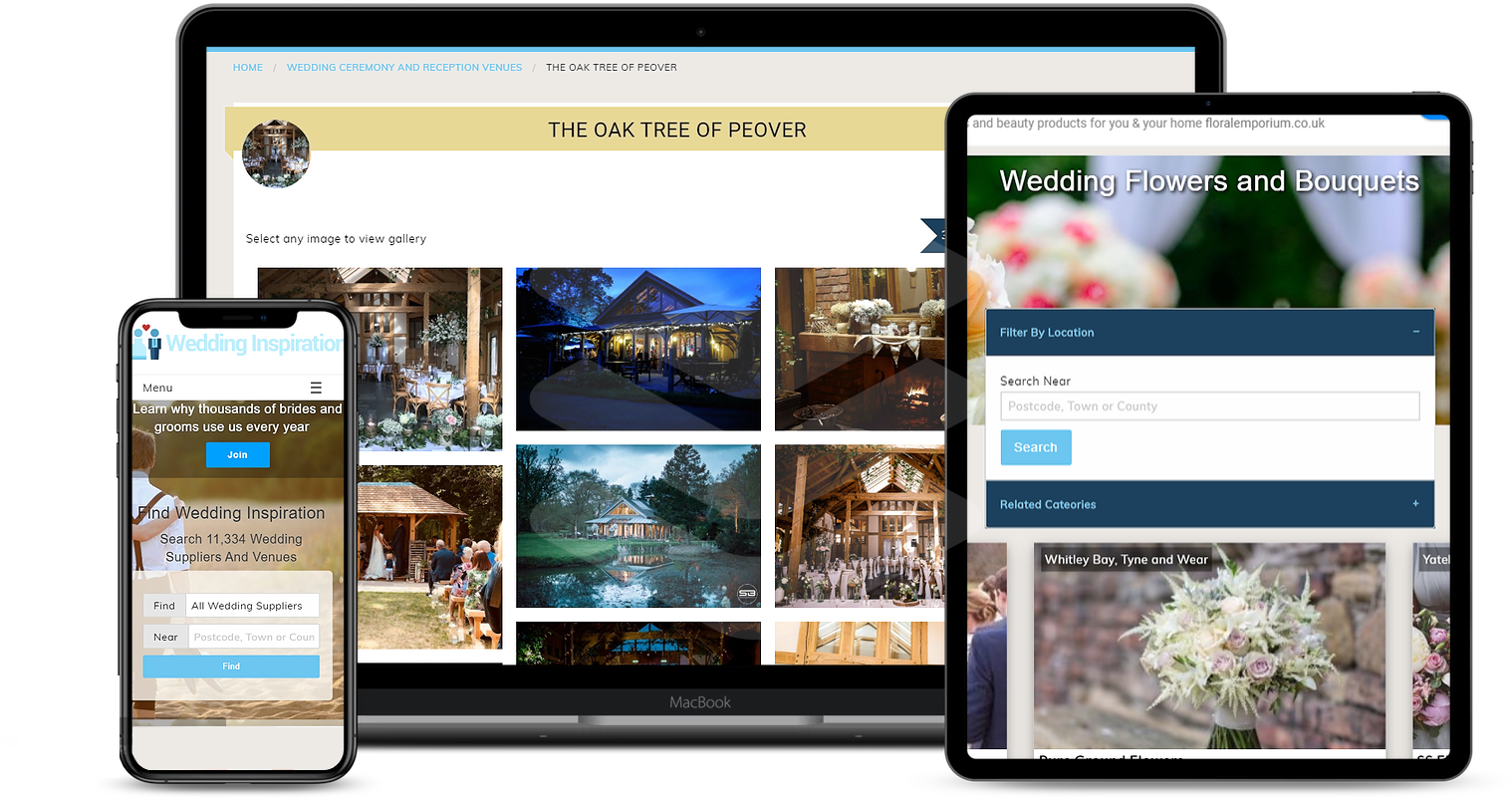 Get listed on WeddingInspiration.co.uk FREE
It only takes 5 minutes
With millions of visitors a month, more customers will find your business, and your presence on local Google and Microsoft Search Network will be enhanced.